Welcome to the Easy Cartoon Drawing School.
Learn step by step how to draw a lots of different types of characters!
Grab your pencil and paper and follow along as I guide you through these step by step drawing instructions.
Check out for more free lessons posted to the channel weekly.
We have more detailed courses soon to be announced!
"The kids really enjoyed your workshop, you made it easy for younger children and challenging for older children, but still letting them create their individual drawings which was evident in the result. Well Done! I think the success of the workshop really worked by picking a theme the children were really interested in. 
Thanks again it was an "Easy and Fun experience for children prep to year 7"
Julie Steel - Coordinator St Matthew's Centacare OSHC
Phil facilitated a recent cartoon workshop we held for 20 children between the ages of 6 and 15 years old. Phil had a professional and friendly manner that engaged well with the children. It was a delight to see the finished cartoons, and how excited the children were to be able to produce such great artwork with his encouragement. His patience and humour were appreciated as the children were kept occupied for 2 hours.  We highly recommend him for any workshops or lessons being considered."
Cathy McCabe – Encircle Community Mentoring Program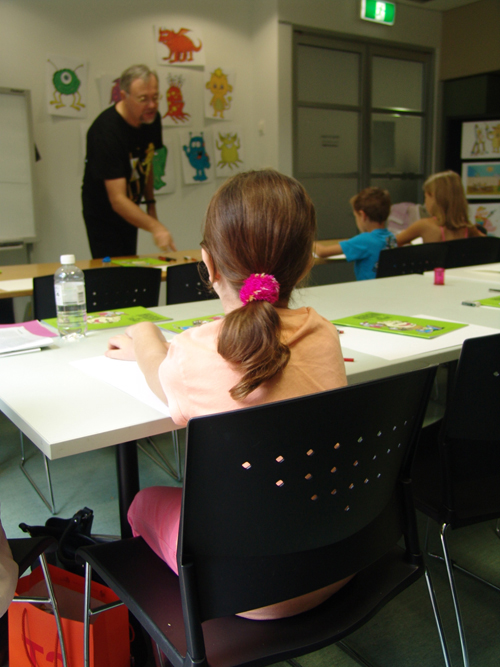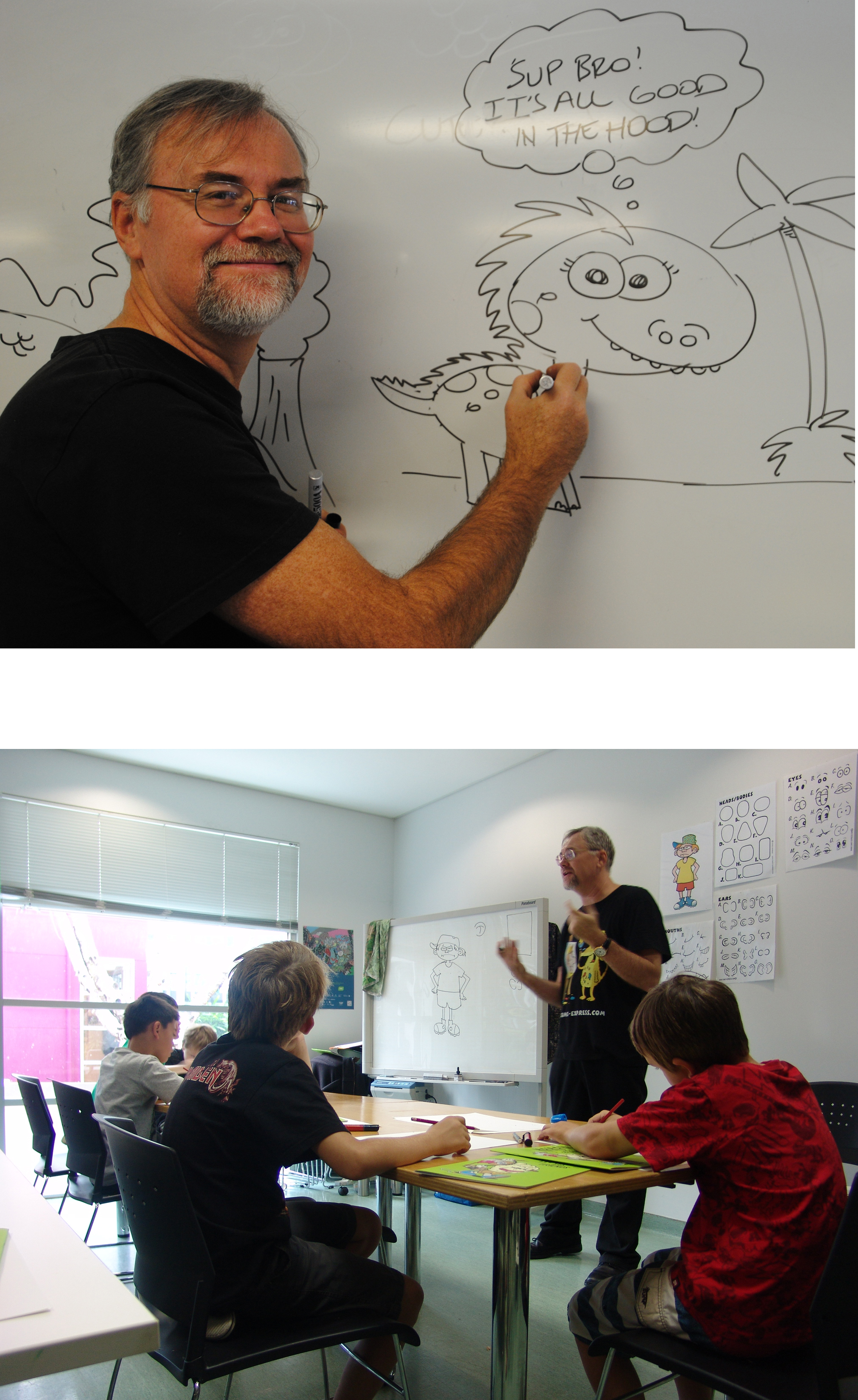 I work as a full - time cartoonist, illustrator and animator through his business, Comic Express studio. He creates a wide variety of cartooning work working with the private, business and corporate sectors. 
I have had work in print for a wide range of magazines and papers and has a weekly Sunday strip in the Sunday Telegraph called 'Pet Therapy' read by over 3 million readers every week. 
I worked as an inbetweener and animator with Hanna Barbera in the 1980's. 
I have been teaching cartoon workshops for over nine years and has presented more than 900 workshops to date. His experience is broad through involvement with many different organisations and age groups.
And I have produced a growing range of 'How to Draw' books which have proven very popular. 
I have recently launched a new online business venture teaching drawing and cartooning to students, one on one via the internet.
I am currently contracted to Scholastic Publishers Australia illustrating a new children's book series, for 2019, called 'Puppy Diary'. This is with bestselling author Yvette Poshoglian of the 'Ella and Olivia' fame.
I has been recognised in winning five first prizes in the annual Rotaries Cartoon Competition and two runner- up medals.His comic strip 'Pet Therapy' was nominated as a finalist for the best comic strip at the Australian Cartoonists Association awards, 'The Stanley's' in 2016.
Phil featured on a popular TV show
Phil Judd's Cartoon Workshops as featured on Channel Seven Australia's popular TV Show 'The Great South East' in 2014. He also did the animations at the end of the video segment.
Example Featured Products
Showcase other available courses, bundles, and coaching products you're selling with the Featured Products block to provide alternatives to visitors who may not be interested in this specific product.